Format changes often when a presentation is moved from one computer to another. This is the cause of quite a few nervous starts, anxious half hours and embarrassed deliveries. Make sure everything that the original presentation moves to the podium and to the audience. Format changes apply to everything that can be changed and and The Good Presenter avoids those before getting to the conference stage.
Format changes can be considered under design, programme and image size. Each contains traps for the unwary. There is no foolproof means of avoiding all problems but preparation, arriving early at the event and running through the presentation with time for changes will reduce those stress levels. Format problems can be avoided by considering any opportunity for a computer to change settings.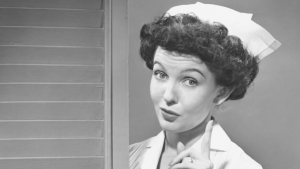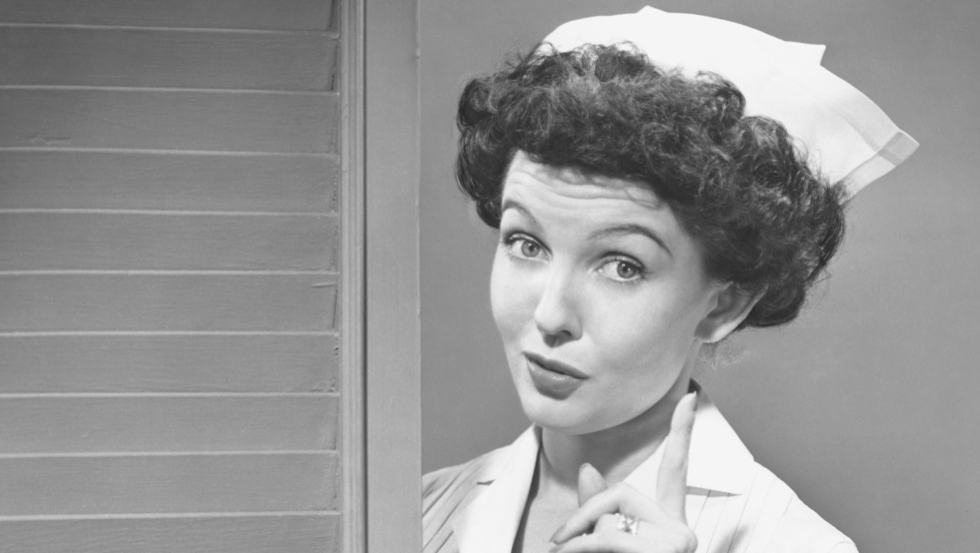 An important starting point for a presentation is in its slide size. The "default" size on most recent programmes is now 16:9 but 4:3 on older versions. This image is 16:9, the ones below 4:3. Some versions of Powerpoint to default to "on screen projection" and even this as widescreen is not the same as 16:9, very confusing. Check with the organisers before starting any design; everything will change. If unsure, prepare two presentations, one in 16:9 and one in 4:3.
The commonest format changes are seen with the use of incompatible type. In design, a presenter chooses from the typefaces stored on their computer. These typefaces are drawn from the standard "Office" software but also from downloaded programmes including games and from type specifically downloaded from type foundries. Their weight and position place them in a specific place within a slide and this is saved in the format of the presentation. If this file is then moved to a computer that doesn't have the same font, a substitution is made. This is seldom equivalent and format changes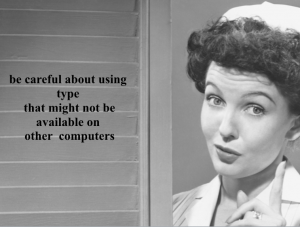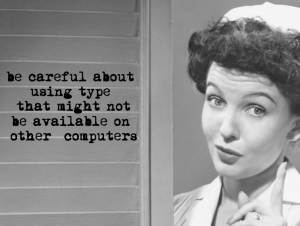 The most frequently used presentation software is Microsoft Powerpoint. The formatting of a presentation is often very close when transferring presentations across from one computer to another. Problems can occur and it should be noted that backwards compatibility (you having The Most Up To Date version), cross platform compatibility (Mac to PC) and exporting from other software such as Keynote can all lead to issues of a format change.
The best means of avoiding format changes it to present from the computer on which the presentation was constructed. Whilst not ideal, IT support at a conference are now used to presenters arriving and asking to use their own devices. The responsibility here for connection lies solely with the presenter. Purchase your own connector that will take video output from your device and connect to VGA or HDMI. Test run the swap with IT at least twice. If you don't know what this entails, you probably shouldn't be attempting this manoeuvre without help.
If your presentation does not involve animation a clean fix is to effectively take screenshots of each slide when constructed and then construct a separate presentation using only these images. For PC, set the presentation in Play mode. Hold Alt-PrntScrn and a copy of the screen is sent to the Clipboard. Annoyingly, there is usually NO mention of this on your screen. Open Paint and Ctrl-V (paste) the result. It may be possible to crop this image. Save as .jpg and then insert this image into the presentation software. For Mac, Ctrl-Shift-4 brings up a cursor. Hold down can then be used with the trackpad to highlight the area of interest. This is saved as a screenshot on the desktop. Edit with Preview if required and insert directly to the programme.
Format changes everything. The Good Presenter is prepared for this. Ensure the correct slide size is set before any slides are constructed. Consider delivering the presentation from your own laptop if there are complex fonts or animations but ensure you have the appropriate connector. If there is any doubt over programmes, compatibility or operating systems use a screenshot and save each slide as a separate image and use this file to present from. Format changes and can catch many unawares.
The post format changes appeared first on p cubed presentations.