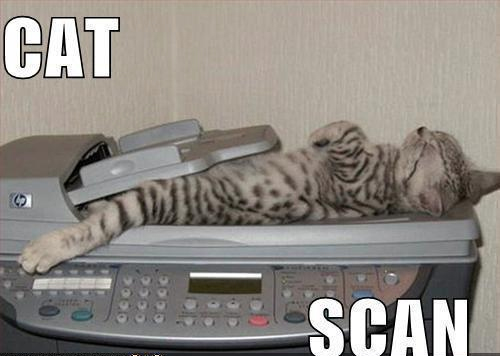 CT scans remind me of luxury SUVs. 10 - 15 years ago, they were all the rage. Usher famously bumped up and down behind the wheel of a Navigator in his music video "You Don't Have to Call." It was an era when all the rappers cruised around in black-on-black SUVs with tinted windows and shiny spinning dubs as a testament to their masculinity and opulence. The general population followed in suit and the ozone took a debilitating blow. Not long after, Al Gore spearheaded a coup with a two hour-long keynote presentation, Morgan Spurlock got fat on "Supersize Me", and eventually the gas-guzzling urban assault vehicle craze of 2000 faded like the polluted cloud of smoke it left behind. A newly emerging Going-Green mentality began to spread and the clean-air technology electric car was the poster child for a new era.
To an enthusiastic emergency ultrasound fellow such as myself, I see a parallel trend in the field of emergency medicine. Patients today are becoming more concerned than ever about the irradiating doses of CT scanners. It seems fewer patients are willing to be injected with kidney-punching dyes and lay through a donut-shaped microwave just to reaffirm to them (us?) that the ungodly pain in their flank is, in fact, just a kidney stone.
A new horizon
A
recent article
in the New England Journal of Medicine brings to light a protocol utilizing point-of-care ultrasound to diagnose nephrolithiasis. In their multi-centered study they randomized 2759 patients into one of three groups: POC ultrasound performed an EP; ultrasound performed by a tech and read by a radiologist; and a traditional CT scan.
The authors described three primary outcomes--which, by the way, is sort of a misnomer. Studies really should only have one primary outcome and a bunch of secondary outcomes. Here, the main primary outcome was high-risk diagnoses with complications that could be related to missed or delayed diagnoses (AAA, appendicitis, cholecystitis, etc). Secondarily, the authors looked at things like complications rate, cumulative radiation exposure, cost, length of stay, readmissions, etc.
In a nutshell what they found was that aside from radiation exposure (POC U/S had the least), the three groups did not differ significantly on any of the measured outcomes.
Watch
this 1-minute video
by Mike and Matt of the Ultrasound Podcast demonstrate renal ultrasound.
Figure: demonstration of the increasing levels of hydronephrosis.
Mild Hydronephrosis
Moderate Hydronephrosis
Severe Hydronephrosis
Vicki Noble--an author in the NEJM article--illustrates an excellent protocol in her textbook
Manual of Emergency and Critical Care Ultrasound
. She proposes pairing a renal scan with an aorta scan. See an aorta ultrasound demonstration
here
.
The reasoning behind it is that for patients with renal colic pain is a consequence of complete or partial ureteral obstruction. Fluid will back up and results in mild to moderate hydronephrosis. Severe hyrdonephrosis is a bit more worrisome for a large, non-passable stone and may warrant further imaging with CT. Because AAA is a known mimicker of renal colic and disastrous when missed, a rapid aorta scan is essential, especially in patients older than 50.
To summarize, for patients presenting with flank pain or other symptoms concerning for renal colic you can attempt a bedside point-of-care work-up with ultrasound by scanning the kidneys, bladder, and aorta. I think "Sonographic Timely Assessment for Nephrolithiasis" is catchy, don't you?
Reference:
www.emergencyultrasoundteaching.com
www.ultrasoundpodcast.com
N Engl J Med.
2014
Sep 18;371(12):1100-10. doi: 10.1056/NEJMoa1404446.