As Medical, Nursing & Paramedic Science students, we've got a pretty tough gig. Not only are we required to juggle mountains of studying alongside placements, extra-curricular activities for our CV's and reflective practice, but we are also expected to have a rather flamboyant social life. On top of that we've got to find at least one wednesday a month to turn up to a CCP lecture or clinical skills session. Unlike our non-healthcare student colleagues with long essay deadlines and 14 hour contact time weeks, we often find ourselves having to fit an awful lot into a short space of time. Here's some ideas on how you can stop studying hard, and start studying smart.
Stop getting in your own way
Luke McKinney writes a brilliant article on Cracked.com detailing the many 'dumb' things we do while studying. Some of the idea here are obvious things like 'learning by osmosis does not work' and 'highlighters aren't magic'. Luke makes an interesting point however, about nest building:
In times of stress, the Examinated Student (Stressus Procrastinatus) can spend over an hour crafting the perfect study nest to defend itself from guilt. It all has to be just right, from lighting to coffee, because every single thing that needs to be fixed is another reason not to actually study yet. Some students spend longer trying to reach the perfect setup than Buddhist Monks spend trying to reach Nirvana, and with less tangible results.
Stop procrastinating and start learning, the quickest way to overcome inertia is to get started. Commit yourself to reading a page, going over one lecture, or working on an exam problem for 10 minutes. After 10 minutes, re-evaluate and see if it really was that hard.
Start Learning Holistically
Holistic learning is the practice of linking up all your knowledge and building a wealth of resources within your mind that are all connected. People who study this way have improved recall and generally do better in exams. The parts of the brain involved in learning & memory are a jumble of thousands of neurons. Start linking them all together and you'll see drastic improvements. Lifehack.org's 10 Tips to Study Smart & Save Time is a great primer for starting to work holistically. It recommends involving all of your senses, drawing pictures, mindmaps, and teaching others as methods to conquer those stacks.
Use the gifts that Apple gave you
We live in the future, and all of us walk around with iPads, iPods, iPhones, Macs, Windows Phones & Android devices constantly pressed against our faces. Close that facebook app for two minutes and stop reading the daily mail showbiz news app and actually make use of these high-tech gadgets you own. iMedicalApps is a brilliant source of medical apps for iphone, android & blackberry. From to-do lists that help you organise your learning, to practice quizzes and even simulation apps to practice clinical skills. Want to ace every exam you ever sit, from Finals to FCEM? There's and app for that.
Get FOAM-y
Mike's brilliant article earlier this week on the #FOAMed movement is a great example of what social media and the internet is doing for medical education. There is such a huge wealth of knowledge out there available to you, you just need to find it. Luckily, thats what Google, Youtube & Vimeo are for. One of the most amazing offspring of FOAM is the Global Medical Education Project, an open access database of thousands of questions to test your knowledge on basic sciences through to tough clinical cases. Other brilliant resources include AlmostADoctor.co.uk, a fantastic resource with loads of notes, mindmaps and blog posts that you can help contribute to.
Flashcards are our Friends
Flashcards are one of the most effective ways to learn, by testing recall and solidifying knowledge. Whether just use index cards bound by a piece of string, or one of the many flashcard apps available (I reccomend MentalCase for OSX/iOS), you can create tailor made tests especially for you. Too lazy to make your own flashcards? Download one of the thousands of sets from Flashcard Exchange.
Remember EVERYTHING
Contrary to popular belief – your brain sucks. Its the most complex biological supercomputer in the world, but it never seems to remember where you put your keys when you came in last night. Stop relying on your brain to remember all the brilliant resources and articles you come across, and start storing them. Apps like Pocket, Readability, Delicious and Evernote are for exactly that. Read Mike's article on creating a reading workflow for more ideas.
Become a Timelord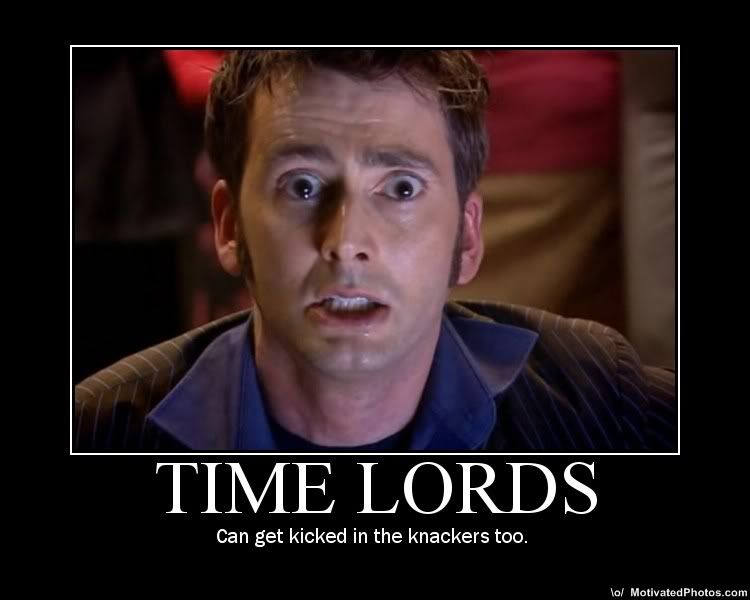 Learn to manage your time effectively. While different people vary, its widely agreed that the brain can only concentrate effectively for between 30 and 90 minutes at a time. Some people even argue our recall is best after working in short focused bursts of 10 minutes, followed by 5 minutes of 'off-time'. The Pomodoro Technique is a brilliant way to effectively manage your time and make sure you have frequent breaks – which actually results in you studying for longer. Vitamin-R is a great productivity app for Mac which takes this idea of breaking up your time into chunks one step further, and is heavily customisable.
Try out some of these techniques and watch your learning improve drastically, leaving you more time to relax, enjoy hobbies, and come out for the upcoming SotonCCP social. Have any other great ideas for studying effectively? Share them in the comments below.